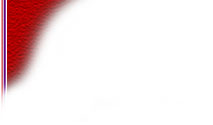 Bio

Most well-known for her work regarding autism and writers' groups, D.M. Rosner enjoys writing both fiction and non-fiction. Her stories and articles have appeared in the Dead Promises anthology, Writer's Journal, The Writer, and the Writer's Handbook, among other notable publications. (A listing of recent releases can be found on the Publications page.) Three of her short stories and one of her non-fiction pieces are award-winners, and two more short stories have been finalists in the well-known L. Ron Hubbard Writers of the Future contest. Ms. Rosner is also a founding member of The 6' Ferret Writers' Group (established in 1989).

Among her most recent publications is Welcome to My World: Adventures in raising a child with autism. This, and her children's book The China Doll, were inspired by the younger of her two sons, who is diagnosed with autism. She has also spoken in public forums and in interviews about how to recognize autism, in the hope that people who don't deal with it every day may better understand some of the more common autism-related behaviors when they see them.

She is actively pursuing publication of Gùairu ae Chatri (King of Magic), the first of a series of fantasy novels. Work on the sequel is underway.

In addition to being an author, Ms. Rosner is also a stained glass and fused glass artist, focusing on work celebrating geek culture. You will often find her in Artist Alley at sci-fi conventions throughout Florida, and you can find some of her work on her website, The Glassy Geek.

She resides in Florida with her two boys.

You may contact Ms. Rosner at info@dmrosner.com.